Call for applications – Stipendium Hungaricum Scholarship Program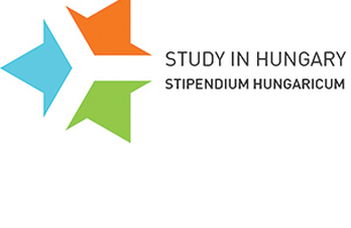 Calls for application for the Stipendium Hungaricum Scholarship program for the the Academic Year 2017/2018 is available.
Stipendium Hungaricum is a scholarship program for foreign students, founded by the Hungarian Government in 2013. The program aims to promote cultural understanding, economic and cultural relations between Hungary and other countries.
The program offers:
no tuition fee
monthly stipend:

in case of non-degree, BA/BSc, MA/MSc and one-tier master level programs: HUF 40,460 /month (cca EUR 130) contribution to the living expenses in Hungary, for 12 months a year, until the completion of studies
in case of doctoral programs: HUF 140,000 /month (cca EUR 450) for the first phase of education (4 semesters) and HUF 180 000 (cca EUR 580) for the second phase (4 semesters), for 12 months a year, until completion of studies

dormitory place or additional contribution to accomodation costs: HUF 40,000 (EUR 130)
health care services according to the relevant Hungarian legislation (Act No. 80 of 1997, national health insurance card) and supplementary medical insurance for up to HUF 65 000 (cca EUR 205) a year/person
For the academic year 2017/2018, ELTE offers 58 degree programs on six study areas to international students.
SIGN UP for our WEBINAR to learn more about the scholarship and our degree programs!
Most important dates
Submission of your application: until 5 March 2017.
You need to submit your application to Tempus Public Foundation and to the responsible authority of the Sending Partner of your country.

Selection procedure:
First round: nomination: 9 April 2017
arranged between Tempus Public Foundation and the responsible authorities

Second round: institutional evaluation: April-June 2017
arranged at ELTE (for applicants who have selected study programs at ELTE)
More information
| | |
| --- | --- |
| official website of Stipendium Hungaricum program | |
| full Call for Applications | |
| Stipendium Hungaricum Program Operational Regulations | |
| Stipendium Hungaricum Scholarship program brochure | |
Scholarship Coordinator
Linda LÁSZLÓ
E: linda.laszlo@rk.elte.hu
T: +36-1-411-6500/2178 (ext.)
Read the stories of current Stipendium Hungaricum students and ask our International Student Ambassadors about their experiences.