CHARM-EU introduced through the episodes of a podcast series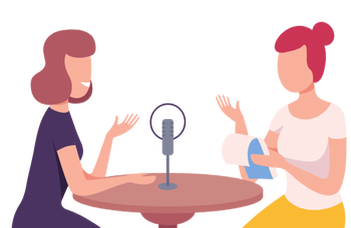 HU
The European University, with the participation of Eötvös Loránd University, has created an English interview series presenting the new university model CHARM-EU has to offer.
As we have previously explored, CHARM European University (Challenge-driven, Accessible, Research-based, Mobile European University) was created through the collaboration of the University of Barcelona, Eötvös Loránd University, University of Montpellier, Trinity College Dublin, and Utrecht University in 2019. The aim of the Alliance is to develop a new university model to increase the quality and international competitiveness and attractiveness of the European Higher Education landscape.
CHARM-EU has launched its very first 'Global Challenges for Sustainability' master's degree this September. The new teaching and learning approaches, mobility opportunities and sustainability topics addressed by this course, together with the unique collaborative efforts between the five member universities of the Alliance have given all CHARM-EU members invaluable experience in the field of higher education and sustainability.
So far the podcast series have approached some intriguing topics, such as the introduction of the CHARM-EU master's, the European Green Deal, and the research and innovation arm of CHARM-EU called 'TORCH'. In the future the university's students, teachers, and external stakeholders will share their expertise and experience with the audience of the podcast.
If you want to find out more about sustainability, higher education and CHARM-EU, tune in to the podcast series here.