ELTE made a considerable rise in the U.S. News Rankings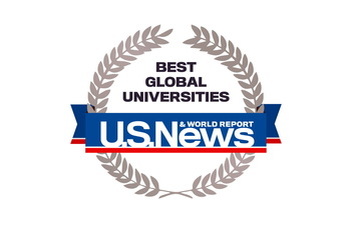 HU
ELTE is the best higher education institution in Hungary according to the Best Global Universities Ranking for 2022/23 published by the U.S. News & World Report. Having moved up 66 places since last year, ELTE is currently ranked 368
th
. On the subject ranking, our university is ranked 112
th
in physics, 120
th
in psychology, and 144
th
in space science.
This is the ninth occasion that the U.S. News & World Report has released the Best Global Universities Rankings including 2,000 higher education institutions from 95 countries this year. The world ranking list is compiled so that students planning to enrol in universities could easily compare the standard of courses offered by individual countries and institutions. Scientific performance is a major factor in the methodology used for calculating the ranking. The 13 indicators include, for example, the number of publications and books, the number of citations, international collaboration, and the reputation of the institution.
Eight higher education institutions from Hungary have been included in the 2023 rankings. Eötvös Loránd University has maintained its leading position in Hungary, ranked 155th in the European ranking and 368th in the world ranking – ascending 66 places compared to last year's rankings. This year, ELTE obtained a similar position in the rankings to the University of Thessaloniki (Greece), the Université de Lille (France), the University of Navarre (Spain), the University of Cairo (Egypt), and the Tokyo Institute of Technology (Japan), for example.
Further Hungarian institutions in the rankings (with their global position in parentheses) are Semmelweis University (653rd), the University of Szeged (662nd), the University of Debrecen (794th), Central European University (860th), the University of Pécs (1140th), the Budapest University of Technology and Economics (1151st), and the Hungarian University of Agriculture and Life Sciences (1818th). Although Óbuda University was included in the survey undertaken before the compilation of the rankings, it did not get into the top 2,000 institutions in the end.
In addition to ranking the world's top universities overall, the U.S. News & World Report also compiles Subject Rankings every year, evaluating the institutions of higher education in 47 subject areas. According to the Subject Rankings, ELTE is the best Hungarian university in physics, psychology, space science, mathematics, as well as zoology and botany. Furthermore, in chemistry, it finished in second place among Hungarian universities, preceded by the Budapest University of Technology and Economics. ELTE achieved the best position in the field of physics, ranking 112th globally. Additionally, it is ranked 120th in psychology, 144th in space science, 364th in mathematics, 411th in zoology and botany, and 686th in chemistry.
Harvard University, the Massachusetts Institute of Technology (MIT), and Stanford University are the top three institutions according to the global ranking. A total of eight universities from the United States and two institutions from the United Kingdom (Cambridge and Oxford) constitute the top 10. The rankings of the U.S. News & World Report 2022/23 can be browsed by region, country, and subject on the website of the organisation.