Meet the Erasmus+ App vol. II
Webinar on how Higher Education Institutions can interact with the new functions of the Erasmus+ App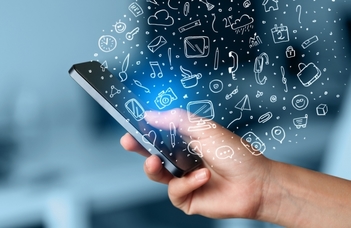 HU
How can universities support student mobility by means of the new features of the Erasmus+ App? This was the main question of the webinar organised on 21 October 2021 by the consortium working on the enhancement of the Erasmus+ App, where the organisers tried to find answers with more than 2,600 participants.
One of the novelties of the app is that the digital European Student Card (ESC) can be generated in the Erasmus+ App for all mobile students, independently of the application or nomination procedures, if they have a European Student Identifier (ESI).
Issuing ESI is now a hot topic anyway for all higher education institutions. The webinar participants could learn how ELTE University rolled out the ESI, thus enabling all their students to generate their digital ESCs via the app. This good practice was presented both from an international relation officer's and an IT expert's point of view, highlighting the importance of cooperation among these fields. Several tips and links to useful resources were also shared with the participants about the topic.
The second part of the webinar was devoted to the application and nomination module. The participants got a step-by-step understanding of this procedure via the App and its institutional backend, through a demo both from the students' side represented by ESN and the institutions' side showcased by the Aristotle University of Thessaloniki.
The application and nomination module of the Erasmus+ App can function as intended once the necessary data are available. Therefore, the institutions have a key role in renewing the IIAs (inter-institutional agreements) with their partner higher education institutions digitally as soon as possible, so that students can easily find all the relevant information necessary for preparing and submitting their applications via the app. More information about the webinar can be found here.
The development of the Erasmus+ Application is implemented in an international cooperation, in the framework of an innovative project; where Eötvös Loránd Uviversity (ELTE) is the leader of the consortium in cooperation with the
European University Foundation
and the
Erasmus Student Network
.