Samsung SDI Company Tour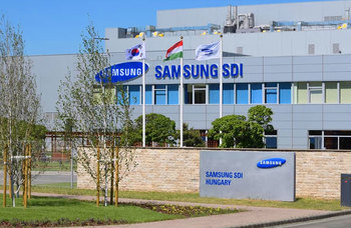 HU
On the 20th of January the students of the Department of Korean Studies of ELTE and the Sejong Institute participated in a company tour at the Samsung SDI factory at Göd.
During the tour, the participants had the chance to learn about the history of the company and they were able to gain an insight into the work going on in the factory.
The company explained what opportunities are available for those who wish to work with them as an intern or interpreter. Interested participants were able to get to know about this in detail through a presentation by a translator already working full-time. After that they could ask their questions.
Furthermore, as part of the visit, the participants were able to learn about the scholarship opportunities provided by Samsung. As part of this, in addition to general information, they were able to listen to the experience report of a former scholarship recipient, who also tried to answer any questions that may have arisen after the presentation.
A total of sixty students participated in the event, which clearly illustrates the huge interest in the interpreter, internship program and scholarship offered by the company.