The Coimbra Group 2017 Three Minute Thesis Competition - 3MT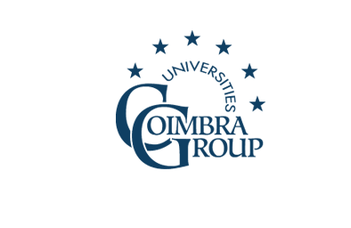 HU
The 3MT is an academic competition that challenges PhD students to describe their research in not more than three minutes in English language to a general audience. 3MT celebrates the discoveries made by research students and encourages you to communicate the importance of your research to the broader community.
All PhD candidates attending ELTE doctoral schools are eligible to participate.
The Event / ELTE Round
The competition takes place in March 2017 at a location to be communicated soon. The winner of the ELTE Round of the competition is determined via a jury (adjudicating panel) composed by ELTE professors.
2nd Round
The video of the winning presentation will be sent to an independent Coimbra Group jury. This jury nominates three contestants for the international Coimbra Group Three Minute Thesis Competition Final to be held June 7 to 9 2017 in Edinburgh.
All three participants of the Edinburgh final will be receiving a prize money.
The Rules:
A single static PowerPoint slide is permitted. No slide transitions, animations or 'movement' of any description are allowed. The slide is to be presented from the beginning of the oration.

No additional electronic media (e.g. sound and video files) are permitted.

No additional props (e.g. costumes, musical instruments, laboratory equipment) are permitted.

Presentations are limited to 3 minutes maximum and competitors exceeding 3 minutes are disqualified.

Presentations are to be spoken word (e.g. no poems, raps or songs).

Presentations are to commence from the stage.

Presentations are considered to have commenced when a presenter starts their presentation through either movement or speech.

The decision of the adjudicating panel is final.
Please indicate your intention to participate in the competition by filling in the following form (not later than 10 February 2017).
Suggestions, tips and useful information to be found here:
Download a handbook to prepare the presentation.
For further questions about details please contact Mr. Andras Petsch at the International Office at andras.petsch@rk.elte.hu.
Telephone: +36 1 411 6500/1387
Looking forward to receiving your registration. Good luck!