Joint degree partners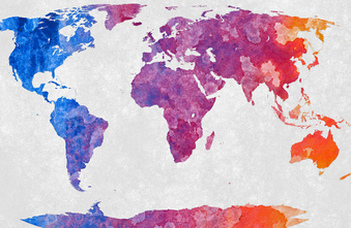 HU
Out of the 60 degree programs offered in foreign languages at ELTE, joint degree programs offered together with European partners stand out.
EIT Digital
EIT Digital offering master's and doctoral programs in ICT is based on the cooperation of leading European universities and companies. The EIT Digital Budapest Associate Partner Group is lead by ELTE and partners include leading (technical) universities in Europe and IT companies.
European Doctorate in Teacher Education (EDiTE)
The European Doctorate in Teacher Education (EDiTE) is a four-year project supported by the European Union's Horizon 2020 research and innovation programme, Marie-Sklodowska-Curie grant agreement number 676452. The project takes place over a period of four years (October 2015 – September 2019). Under the project, fifteen Early Stage Researchers from eleven countries (Bhutan, Czech Republic, Ecuador, Germany, Greece, Hungary, Nepal, Poland, Serbia, Syria, USA) are employed by five partner universities, where they work closely with supervisors and pursue individual research projects in the framework of the EDiTE joint research programme.
MEi:CogSci Middle European Interdisciplinary Master Programme in Cognitive Science
MEi:CogSci Middle European Interdisciplinary Master Programme in Cognitive Science is an interdisciplinary joint program focusing on cognitive sciences offered at the Faculty of Education and Psychology, ELTE jointly with the University of Vienna (coordinator), Comenius University in Bratislava, and University of Ljubljana.
TEMA European Territories (Civilisation, Nation, Region, City): Identity and Development
TEMA+ European Territories: Heritage and Development is a two-year long (120 ECTS, bilingual (English and French, theory and practice-based Erasmus Mundus Joint Master Degree Course, coordinated by Atelier – Department of European Social Sciences and Historiography at the Faculty of Humanities, ELTE. TEMA+ is offered by a Consortium of the ELTE, Budapest, École des Hautes en Sciences Sociales in Paris, University of Catania, Charles University, Prague and Université Laval, Québec in cooperation with several European and international organisations, like the European Heritage Label (EHL) and the World Heritage Centre of UNESCO. The mobility tracks of the students are divided among the coordinating university (Semester 1) and the four partner universities. The consortium awards the best students with Erasmus Mundus scholarships (covering all the expenses of the programme). TEMA+ graduates receive double or multiple degrees, depending on their mobility tracks.