Cecília de Morais Carreiro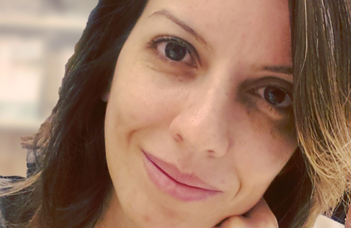 Study program: Doctoral School of Biology
Country: Brazil
Scholarship:
Period of studies at ELTE: 2017.09.04 - 2021.07.31
"The staff is always open and ready to help us with any bureaucracy."
What stood out to you about ELTE?
I chose ELTE because this is the university where the largest research group of my field is - the Family Dog Project.
What makes studying at ELTE so great?
Not only its Department of Ethology, but also the whole university is an outstanding institution, especially regarding research. Looking for more information about ELTE, I found out that the university is among the top 650 higher education institutions in the world and among the top 260 higher education institutions in Europe.
What are / were your challenges in your study program?
Definitely, the language. Even though ELTE is now very international, my database, documents and a lot of the communication are only in Hungarian. Little by little, the situation is changing and the staff is very supportive. Hopefully, the students in the future won't have so much trouble in this respect.
How did you overcome these challenges?
I overcame the challenges with the support we receive to develop our studies. The staff is always open and ready to help us with any bureaucracy.
How would you describe ELTE in three words?
Quality, Complete, Modern
How do you think your degree will help you in your life and career?
I am part of the largest research group in my field so my CV looks great and a lot of doors open because of ELTE. Also, my degree is from a European institution and that helps a lot in times when I need to provide official documents.
Do you have any recommendations for future students at ELTE?
Just come! At home or abroad, we always face difficulties. You will probably remember the language barrier and the cultural differences, but don't be afraid. Budapest is a very cosmopolitan city; you will meet people from all over the world and it is a city that never sleeps! I love the city, the people and ELTE. My only suggestion is to take it easy in the beginning. Budapest is very exciting and you will feel like going somewhere all the time. Relax! You will have plenty of time to get to know the city. Remember that in the beginning, everything is different and exhausting. So, give yourself time on Sundays to relax and enjoy yourself. For the other days in the week, go have fun and see the World unfold in front of you!