Khushali Gupta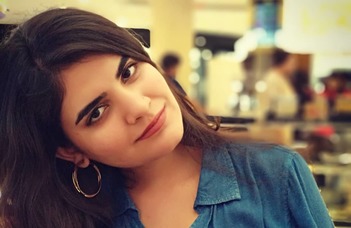 Study program: Applied Economics BA
Country: India
Scholarship:
Period of studies at ELTE: 2018.09.04 - 2021.06.30
"I find the environment very international and open, to each and every student."
What stood out to you about ELTE?
With nearly four centuries of rich and glorious history, ELTE is among the most outstanding universities in Europe. This university is among the top 650 institutions of higher education in the world and among the top 260 institutions of higher education in Europe.
What makes studying at ELTE so great?
I find the environment very international and open, to each and every student. This university has great opportunities for taking courses in the English language for all degrees and paves the way for achieving your professional goals. Moreover, each faculty has its own library with a wide range of books and offices for International Student Services, as well.
What are / were your challenges in your study program?
One of the biggest challenges I have faced was the fact I am the only student from India studying at the Applied Economics program. At first, it was difficult to approach other students since most of them are Hungarian or international students who knew each other from the previous year.
How did you overcome these challenges?
Once I stepped out my comfort zone, I realized that my identity does not present any difference between us and it showed how welcoming the classroom environment is.
How would you describe ELTE in three words?
Diversity, Home and Knowledge
How do you think your degree will help you in your life and career?
Applied economics applies the conclusions drawn from economic theories and empirical studies to real-world situations with the desired aim of informing economic decisions and predicting possible outcomes. By studying applied economics, I will gain an insight into the ways in which improvement of business quality, public policy, and daily life activities can take place by thinking rigorously about costs and benefits, incentives, and human behavior.
Do you have any recommendations for future students at ELTE?
Be prepared for a rigorous academic life at ELTE. Don't be frightened, a good university is a tough one. Be optimistic and remain positive. If you enjoy class discussions and listening to perspectives from various viewpoints, don't be afraid to express your opinion and talk in particular.
Enjoy your time here and don't be afraid to ask for assistance. ELTE has an atmosphere that is welcoming, I encourage potential students to join us at ELTE.