Pradyumna Issar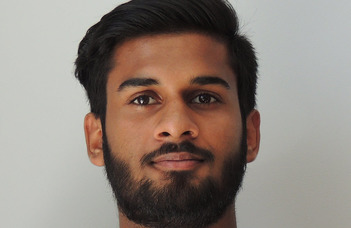 Study program: Computer Science BSc
Country: India
Scholarship:
Period of studies at ELTE: 2016.09.01 - 2017.12.15
"The campus is eco-friendly and I love walking around the campus during my free time."
Well, Budapest is one of the most beautiful cities in Europe as well as in the world. I chose ELTE as my Higher Education Institution for my bachelor's degree because it is a very old univeristy and one of the most renowned ones in the world. ELTE has a very diverse culture. The campus is eco-friendly and I love walking around the campus during my free time. ELTE was the university which fitted my academic as well as professional interests. It has a great infrastructure and studies here are superbly awesome.
What do you like most about being a student at ELTE?
Teachers are extremely kind and helpful. They have the profound knowledge of their subjects. They give us personal attention. I also love playing sports. ELTE offers a wide variety of sports facilityóies so that you will never get bored. Hanging out in the canteen with my fellow classmates is the best. :)
What are your challenges in your study program?
Well, it took me almost a semester to get used to the Hungarian education system. But the most difficult is to understand the Hungarian language. I am still struggling with it but I hope that things will work out soon. Overall, I am satisfied with almost everything.
How do you think your degree will help you in your life and career?
To start with, my degree from ELTE will be one of the most prestigious degree for me. It will help me a lot in my career. Actually, It has already started affecting my career. I've recently got an internship from SAP Labs Hungary Kft. I feel really proud and happy about it.
Do you have any recommendations for future students at ELTE?
I would recommend all the future students they they should come to study at ELTE as it is a great university, especially in sciences. You get a lot of opportunities to learn from experienced professors. My recommendation would be to come to ELTE, be a part of a diverse community, discover Europe and make memories!