ELTE International Alumni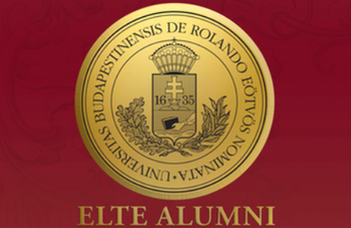 The ELTE Alumni Organization strives to ensure that its Alumni (graduates of ELTE) maintain an active relationship with each other and with the University.
ELTE as one of the largest higher education institutions in Hungary has about 30,000 students, including 3,000 international students. There are hundreds of thousands who have received bachelor's, master's or doctoral degrees from ELTE or from predecessor institutes in past centuries. These years, about 5,000-6,000 students graduate from ELTE. The number of international graduates is growing year by year.
The ELTE Alumni Organization (established in 2007 by the Senate of the University) strives to ensure that its Alumni (i.e., graduates of ELTE) maintain an active relationship with each other and with the University. In addition to various services (e.g., lecture series, discounts on various university facilities and events), we aim to facilitate professional networking and assist the members of the ELTE Alumni Organization in their ongoing careers. We also aim to strengthen the links between present and future alumni and support future talents of the university.
International students (including students within the framework of international mobility programs, e.g., Erasmus students) can also be members – they only need to register in the online alumni system and join the International Alumni Chapter on the Alumni website.
This online platform provides information on Alumni news and evening / weekend events and events of interest to the Alumni. On the Alumni website, former students have the opportunity to share their experiences, success, and knowledge gained over the course of their career, both with other graduates and, with current students and professors at ELTE. Through this website, the alumni of ELTE will find opportunities to make even more friendships, form professional relationships and enjoy meaningful experiences with their former university companions. Members can also join and create alumni groups and apply for jobs posted on the site. We hope that everyone will enjoy the possibility of developing fruitful relationships through this site.
Please find extra information and guidance at the International Alumni site.
Contact: www.alumni.elte.hu