Student Counselling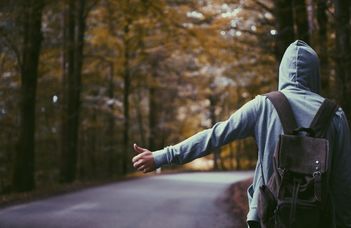 Student support at ELTE: Counselling Centre and Peer Counselling
Counselling Centre
During your time at the university, you may experience personal and emotional issues that impact on your academic work and university life. The counselling services at ELTE offer free and confidential support to students to help them develop ways of over- coming difficulties.

Experienced psychologists are available to help students work through their difficulties, understand themselves better and find ways to manage their situations. They are professionally trained and widely experienced clinical and counseling psychologists, all of whom are accustomed to helping people from many different backgrounds and cultures, and with a wide range of issues.

Counselling sessions are held in complete confidence, in accordance with the instructions laid down in the Psychological Ethical Code, and Counselling Centre employees are covered by the obligation of confidentiality.

How to meet a counsellor?
Ask for an appointment via email: counselling@ppk.elte.hu
For further information, please visit our website.
Peer Counselling
The ELTE Peer Counselling Group is a voluntary organisation of students majoring in Psychology.
Further information
Peer Counselling website
Facebook group
E-mail: info@kortars.elte.hu
The International Peer-Counselling Organisation (IPCO) also offering free peer-counselling services to all international students:
https://sites.google.com/view/ipcoppk/services
https://www.facebook.com/ipco.budapest
E-mail: ipco@ppk.elte.hu