Erasmus+ Before you apply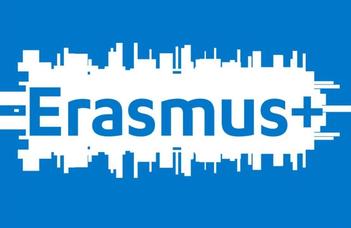 STEP 1: Preparation
Find out where you can/would like to go.
ELTE's partner universities are available on the following link. (Elte Erasmus partneregyetemek-excel)
Find out where is the best for your study or your specialization, and agree your supervisor/professors about your decision.
Check the courses that the host university offers, check the language of teaching/ assessment/ the academic calendar including exams. Ask for advice on requirements and suitable options
Speak to former Erasmus students. Exchange experiences, best practices, tips and useful info for a better overview
STEP 2: Decision
Select your host institution(s)
STEP 3: prepare your application (more details in our call for application)
STEP 4: submit your application (more details will be available in our call for application)
If you have questions, comments or queries, do not hesitate to contact ELTE's Erasmus Office at erasmus@elte.hu or your Faculty coordinator.
Application requirements:
The applicant must be a degree-seeking student at ELTE during the application process and must remain enrolled during the entire study period abroad. Students must return at the end of the study period and complete their program at ELTE.
List of Partner Universities
Students must carry out their mobility activity in a Program Country different from Hungary and their country of permanent residence.
The Erasmus+ Program Countries are the following:
Member States of the European Union (EU): Austria, Belgium, Bulgaria, Czech Republic, Croatia, Cyprus, Denmark, Estonia, Finland, France, Germany, Greece, Hungary, Italy, Ireland, Latvia, Lithuania, Luxembourg, Malta, Netherlands, Poland, Portugal, Romania, Slovakia, Slovenia, Spain, Sweden, United Kingdom
Non-EU Program Countries: former Yugoslav Republic of Macedonia, Iceland, Norway, Liechtenstein, Turkey
Duration of mobility:
Minimum 3 months, maximum 12 months (per study cycle) including any zero-grant/internship period. Former participations in the program will be taken into account.