Call for application for Summer Research Program at Zhejiang University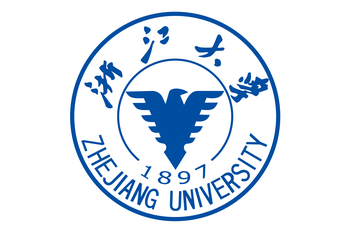 HU
The Chinese Zhejiang University (ZJU) is inviting two applicants from Eötvös Loránd University (ELTE) to apply for an eight-week-long
Summer Research Program
to participate in a research project of their choice between 18 June and 13 August 2019. The program fees are free of charge for winners. Accommodation and a living allowance of 2800 RMB (approximately 400 USD) is also provided.
WHEN
The program will last for 8 weeks starting on 18 June until 13 August 2019.
COSTS
The scholarship includes:
waived application fee and program tuition fee ,
free on-campus accommodation from June 17th to Aug. 14th, 2019 (double room)
living allowance of 2800 RMB (approximately 400 USD) per person.
Students will have to bear their own international airfare, local transportation, insurance, visa application fee as well as other personal expenses in Hangzhou.
WHO IS ELIGIBLE?
Outstanding full-time undergraduate students between their third and fourth years, masters or PhD students,
Having good English proficiency,
Relevant academic background
Non-Chinese nationality
Applicants must be nominated by the International Office of their home university
Applicants must receive approval for the research program from a ZJU advising professor before submitting applications to the International Office of ZJU.
HOW TO APPLY?
Between 20 December 2018 and 10 March 2019: Students need to contact ZJU professors by themselves and get the scanned copy of the written approval from a ZJU professor before the deadline of application. Please indicate "ZJU Scholars" in the subject of your email to ZJU professors. Students are also recommended to e-mail their CV, a recommendation letter from their home university supervisor, research proposal and latest transcripts to ZJU professors of their choice.
Applications have to be sent electronically to Mr. Ádám Csáky's email address: adam.csaky@rk.elte.hu.
The application should include:
Passport Copy
Letter of Approval from a ZJU professor
CV
Recommendation Letter from the home university supervisor
Research Proposal
Academic Transcript
Please scan the above mentioned documents in one PDF file and be aware that incomplete applications can be excluded from the selection process without prior notice.
By submitting the application, the student agrees to the terms of the Privacy Statement (available only in Hungarian).
APPLICATION DEADLINE
Application deadline for the Summer Research Program: 5 March 2019 (24:00).
FURTHER INFORMATION
E-mail contact: pangshu@zju.edu.cn
DOCUMENTS