EURAXESS
Services for researchers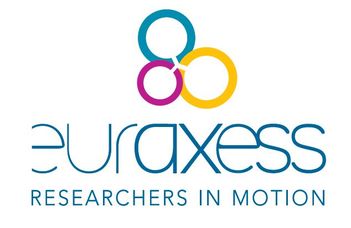 Eötvös Loránd University is a member of EURAXESS organization.

"EURAXESS – Researchers in Motion" is a web-portal providing information to European and non-European researchers willing to participate at mobility actions.

EURAXESS Jobs portal offers updated information on job vacancies, funding opportunities and fellowships throughout Europe. Researchers can post their CV online, companies and research institutes can search for CV of foreign researchers.

Through its network in 40 countries EURAXESS Services can assist mobile researchers and their families in every step of their move, starting in their home country and continuing until they have settled in a new one.

Information and customised assistance can be asked on the following topics:
accommodation

day care and schooling

intellectual property rights

language courses

recognition of qualifications

salaries and taxation

social and cultural aspects

social security, pension rights and healthcare

visas

work permits
To start looking for services please visit the website of EURAXESS Hungary.