Life management support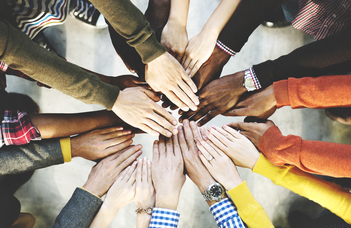 HU
During your time at the university, you may experience personal and emotional issues that impact on your academic work and university life.
The counseling services at ELTE offer a free and confidential support to students to help them develop ways of overcoming difficulties.
Counselors can help you with a wide range of difficulties:
Academic difficulties (anxieties about exams and specialization, learning difficulties and disorders, difficulties with study regulations, time management, general stress and anxiety)
Relationship difficulties
Family problems and parental separations
Handling independence
Manage transitions (e.g., staying in a dormitory, renting an apartment on your own or sharing an apartment)
Difficulties with alcohol or drugs, other habitual addictions
Issues around sex and sexuality
Psychosomatic symptoms
Panic reactions and depression
Losses, crises and traumatic experiences
Lack of self confidence or low self esteem
Identity problems
The Counseling Center at the Faculty of Education and Psychology and the Peer Counseling group offers counseling services for students studying at any ELTE faculties.

Additionally, there are counseling services available for students studying on Lágymányos Campus, at the Faculty of Informatics and at the Faculty of Social Sciences and Science.