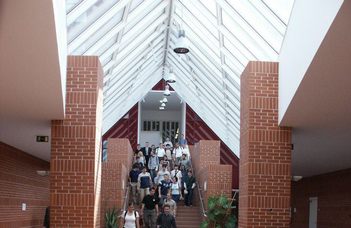 Interested in the study environment at ELTE? Visit us on campus! We understand that selecting your studies is a difficult and important decision in your life. Therefore, we are organizing an Open Day for interested international students where you can hear more about studying at ELTE, meet your future professors and walk around on the campus. If you cannot attend the event, you can always sign up for our campus tours or contact us to arrange an independent visit.
If you cannot visit us in person, you can send us your question or you can contact us directly via Skype (username: elteinternational). Our international coordinator answers your questions every Friday between 10:00 - 12:00 a.m. CET.
We look forward to meeting you.