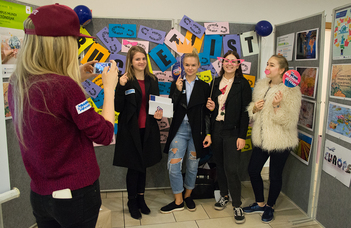 HU
*CORONAVIRUS (COVID-19) INFORMATION ON MOBILITIES IN 2020/21 ACADEMIC YEAR*
Dear Student,
Student mobilities for the 2020/21 Academic Year are supported in case of long-term mobilities.The minimum period of physical mobility must be at least 3 months for studies and 2 months for traineeships.
Please stay informed about the epidemiological situation in the country of destination when you begin organising your trip and also immediately before your departure.
If entry to the destination country is advised against or prohibited by the local authorities or the destination country's authorities, do not begin your departure. Please notify your faculty coordinator about this fact.
For more program specific information visit the submenus.
Best Regards,
Department of Erasmus+ and International Programmes
(29.10.2020)
---
If you are an international student enroled on a full degree program at ELTE and want to be an exchange student abroad, these pages are for you. We have collected the study abroad opportunities available for ELTE students who are interested in studying one or two semesters as exchange students at a partner university of ELTE abroad.