Outgoing mobility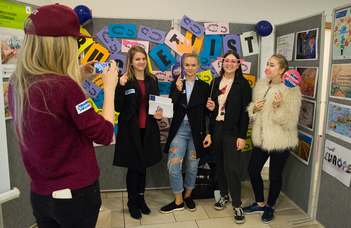 HU
If you are an international student enroled on a full degree program at ELTE and want to be an exchange student abroad, these pages are for you. We have collected the study abroad opportunities available for ELTE students who are interested in studying one or two semesters as exchange students at a partner university of ELTE abroad.
CORONAVIRUS (COVID-19) INFORMATION (Updated: 15.07.2022)
Dear Students,
According to the ELTE Epidemiological Operational Coordinating Board (JOKT) briefing student mobilities are supported.
For more programme specific information visit the submenu of the specific programme.
Best Regards,
Department of Erasmus+ and International Programmes