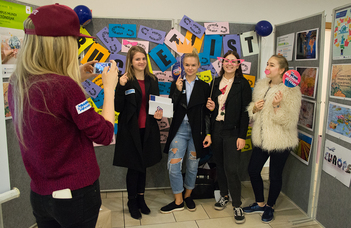 HU
*CORONAVIRUS (COVID-19) ERASMUS+ MOBILITY*
Dear Student,
Hereby we would like to inform you that on the 20th of March, 2020, the Department of Erasmus+ and International Programmes received guidelines from Tempus Public Foundation on the administrative steps regarding Erasmus+ mobilities for the period of the Coronavirus pandemic. The information published on March 17th has been updated accordingly.
For more information on the changes regarding Erasmus+ student mobilities affected by the coronavirus, please check the following page: Coronavirus (COVID-19) information
Best Regards,
Department of Erasmus+ and International Programmes
(24.03.2020)
---
If you are an international student enroled on a full degree program at ELTE and want to be an exchange student abroad, these pages are for you. We have collected the study abroad opportunities available for ELTE students who are interested in studying one or two semesters as exchange students at a partner university of ELTE abroad.