Erasmus+: Available mobility scholarships for students and staff fleeing the war in Ukraine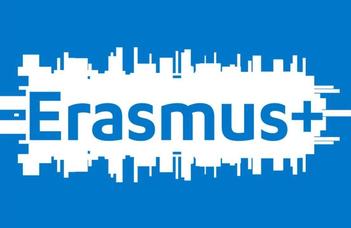 Attention! Double financing is not possible: it is not allowed to receive a second mobility scholarship from other resources to cover costs for the same mobility activity.
Please note that the following opportunities are in the framework of mobility programmes (short-term staff exchange and part-time studies or traineeship), they do not provide admission into full degree programs of ELTE.
Call for Applications
Eötvös Loránd University (ELTE) announces an invitation to apply for Erasmus+ scholarship for students and staff fleeing the war in Ukraine in the spring semester of 2021/2022.
Aim of the call
To provide Erasmus+ scholarship for students and staff fleeing the war in Ukraine.
Duration of the mobility (subject to availability):
Students: up to 2 months
Staff: up to 1 week (7 days), with an option of renewal to 2 weeks (plus 7 days)
When: During the spring semester of 2021/2022 (latest indicative closing date: 30 November 2022; might be prolonged upon mutual agreement until the limit of the budget)
Who can apply?
Students and academic/administrative staff of a Ukranian university
holding Ukrainian, Hungarian-Ukrainian or other citizenship,
who fled to Hungary due to the war in Ukraine in the spring semester of 2021/2022 (crossing the Hungarian border after 24 February 2022),
and are currently staying in Hungary with one of the following statuses:

temporary protection status (in case of Ukrainian citizens),
temporary residence permit or residence permit for the purpose of study (in case of third country nationals),
Hungarian citizens belonging to the Hungarian minority in Ukraine.
How to apply?
Please submit your request for an application here. Once we have received your request, we will forward it to the indicated ELTE department/institute you wish to join. In case the department/institute can host you, we will notify you about the next steps of the application process.
Supporting documents for submitting a request:
passport (in case it is lost or damaged, only the followings apply)
temporary protection document; or temporary residence permit; or residence permit for the purpose of study issued by the Hungarian authorities (mandatory)
document supporting your status at your home/Ukrainian university (such as certificate of student status or staff status issued by your university, or your last transcript of records, diploma, an employee contract with your university, any other document certifying that the university is your employer)
CV (preferably in English)
Applications are on a first come, first serve basis, up to the limit of the budget. Approved applicants will be informed via e-mail.

Application deadline: continuous up to the limit of the budget
The amount of scholarship
Within the framework of the Erasmus+ programme, incoming students and staff from Ukraine receive grant support during the awarded period spent in Budapest, Hungary, calculated as follows:
for students: individual support of 800 €/month + additional support of 250 €/month
for staff: individual support of 140 €/day
Attention!
Awarded participants can receive their scholarship via bank transfer.
We advise you to open a bank account in Hungary for the transfer.
Required documents for the grant payment
Grant Agreement signed by all parties
Mobility/Learning Agreement signed by the participant and the host institution
from third country nationals only: health insurance valid within the Schengen Area, covering the entire mobility period
May you have any question regarding the application, feel free to contact us at ukrainesupport@elte.hu with ERASMUS+ in the subject line.
More information about the Erasmus+ programme