Health Policy, Planning and Financing (Specialization in Health Economics) MSc (full time)
---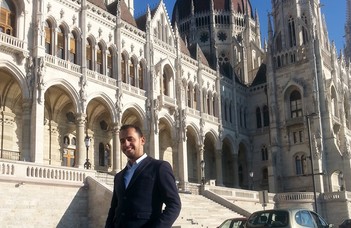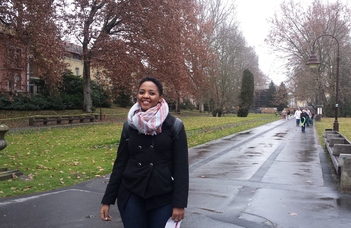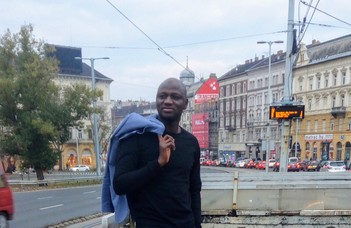 Title
Health Policy, Planning and Financing (Specialization in Health Economics) MSc (full time)
Degree
Expert in Health Care Policy, Planning and Financing
Department
Department of Health Policy and Health Economics
Minimum number of students
Maximum number of students
Short description
Our program is a unique initiative in Central and Eastern Europe: it offers basic knowledge similar to that in programs in Western Europe, but in addition it also prepares students to apply their knowledge and specific analytical skills in the context of middle-income countries.
The Specialization in Health Economics, launched in English, offers multi-disciplinary expertise and a problemoriented approach. Such knowledge and skills will remain relevant in the long run and help graduates understand and analyse key issues of future health systems, such as: efficiency of health technologies, sustainability of health financing, and techniques to measure and influence the performance of health care systems.
The Master Program enables graduates to understand the complexities of health care systems both at macro and micro levels and to perform tasks in analysis, planning, financing and management of health technologies, health care services and health systems. We expect applicants from foreign countries who would like to acquire state-of-the-art knowledge and skills in the areas mentioned above with a special focus on applicability in emerging markets. Foreign students studying at Hungarian medical universities may choose to combine their medical degree with the degree offered by our program. A master degree in English can also be an attractive option for Hungarian students, given increasing international co-operation in several areas of health care.
Internship
The program includes an optional internship module. The MSc internship gives students the opportunity to apply the concepts and technical skills they have mastered during the first two semesters:
The duration of the internship is 160 hours.
It can be completed at pharmaceutical companies, government agencies (including the Ministry of Health and the National Health Insurance Fund Administration), health care organisations, consulting companies, commercial insurance companies and research institutions.
Students have to prepare an internship report.
Strength of program
Our faculty members have an exceptional combination of international work experience at multinational public and private organizations (e.g. OECD, Novartis in Basel, University of Sheffield, Erasmus University Rotterdam), research and teaching both abroad and in Hungary. Our faculty members serve as policy advisors to global health care corporations, public decision-makers and international professional societies (e.g. International Society For Pharmacoeconomics and Outcomes Research).
The MSc program also benefits from the experiences of the members of the International Advisory Board. Our international exposure guarantees the transferability of knowledge and skills learned here to different health care systems and technologies.
International Advisory Board (IAB)
The International Advisory Board was set up in 2010 with the purpose of helping the DHPE to meet international standards in its programs and extend its international relationships. Members of the IAB are also to contribute to the education of the master program.
The basic courses module (24 credits) offers the basics of multi-disciplinary orientation and comparative analyses of healthcare systems, and includes courses on health economics; health policy; health law and ethics; epidemiology, public health, etc.
The professional core material (36 credits) includes the analysis of healthcare systems, institutions, services and technologies as well as the development of alternatives in decision-making. Furthermore, courses deal with health economic evaluations; health financing; health services organisations; health informatics; statistical methods in healthcare analyses, etc.
The specialization in health economics covers the most important international sources of knowledge, while also preparing students to execute practical applications. The student's individual professional program plays a vital role, which is realized in the form of the thesis seminar and internship. The compulsory courses are as follow: methodology of economic modelling in health care; measurement of patient-reported outcomes; financing of health technologies; health technology assessment; strategic pricing and marketing of health technologies; thesis seminar. Students have to select elective courses which can be any courses offered at ELTE in any MA/MSc program.
Basic courses
Professional core material
Specialization in Helath Economics - Compulsory Program
Elective Program
Internship
Thesis
Career opportunities
The master's program prepares students for career positions in both the private and public sectors. This includes health administration (e.g., health ministries, local governments, health insurance organizations, etc.), manufacturers and retailers of pharmaceuticals and medical equipment, public and private health care providers, voluntary health insurance funds, commercial insurance companies, non-profit organizations, educational and research institutions, as well as the media.
Job examples
Policy advisor in the ministry of health
Market access manager at an international pharmaceutical company
Analyst at a health technology analysis institute
Manager at a health fund
Strategic director at a health insurance company
EU/EEA students
non-EU/EEA students
---
Offered for the next academic year
Deadline for applications - September intake
Is there a February intake
---
Admission requirements
Entry requirements
Applicants must have a BA/BBA degree in any of the following areas: social science, public health studies, health administration, health sciences, economics, business administration or a medical degree.
Language requirements
Advanced English language knowledge
Documents to submit with application
| | |
| --- | --- |
| Document | Comment |
| Online application form | - |
| Bachelor-level degree | Applicants must have a BA/BBA degree in any of the following areas: social science, public health studies, health administration, health sciences, economics, business administration or a medical degree. |
| Transcript of records | - |
| CV | - |
| Motivation letter | - |
| Copy of the main pages of the passport | needs to be valid |
| Copy of application fee transfer | - |
Application procedure
The application starts at the online application system. Students need to register in the system, fill in the online application form, upload the required documents and follow the instructions during the application process.
Procedure of the entrance examination:
Short-listed applicants will be notified about the exact time and date of application interviews conducted via Skype. Applicants are responsible for having technically suitable conditions for the interview at their side. The application interview via Skype will include a discussion on the following topics:
What are the major challenges for your country's health care system in the next 10 years?
What could be the role of economic analysis in improving health care in your country?
Program leader
Dr. Zoltán VOKÓ
Head of Department; Director of the MSc Program
Health Policy, Planning and Financing MSc at the Faculty of Social Sciences
Health Policy, Planning and Financing MSc at the Faculty of Social Sciences