Housing Office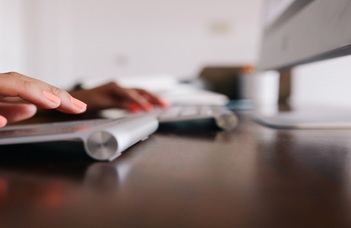 As ELTE has over 27,000 students in total and approximately 3,100 dormitory places, it is very common among students to look for private accommodation, i.e., to rent an apartment or room alone or with other students.
If you need help with finding accommodation in Budapest, please fill in the online registration form and send your apartment preferences to us. Soon you will be contacted by e-mail with proper accommodation offers, based on your preferences given at the registration. We will forward your preferences to our qualified Real Estate Agency partners.
Please Note: when you use the services of our Housing Office, the landlords will require deposits (minimum 2 months rental fee) at your arrival!
Please note that the real estate market is also limited in Budapest. Thousands of international students are seeking for accommodation for the new semester. We strongly advise you to book your accommodation as soon as possible.
E-mail: housing@elte.hu
Partners
BES
BES is a fresh application created by uni students with the help of rental industry specialists. BES combines safeguards with a great user experience. From August 2019 BES will provide validated property and landlord database for students with the opportunity to book from their home countries without the need to travel ahead. Until then BES provides help with finding property and a guide on living in Budapest.
E-mail: hello@bybes.com
Website: https://hello.bybes.com
Phones: BES central number: +36706377720 or Zoltán Erkel +36205778808 or Kálmán Türei +36304422640
DNEST
Dnest is a real estate company with more than 100 apartments around Budapest, especially designed for foreign students coming to the city. During their years of experience they've specialized in remote contracting, for more comfort but are also available in person.
E-mail: benke@dnest.hu
Website: dnest.hu
Phone: Viktor Benke: +36202922555, Daniel Csala: +36707023775
Downtown Apartments Ltd.
We are operating more than 210 renovated, downtown located student rooms with full service and 24 hours hotline. High speed wifi, double beds, fully equipped rooms and flats (bedsheets, towels, washing machine, ironing kit, fully equipped kitchen, etc.), cleaning service, and full maintenance. Just select your room and enjoy your stay :-)
E-mail: dtabooking@speedcarve.hu
Website: http://downtownapartments.eu/eng/student-site/our-flats/
Pro-Ingatlan
Pro-Ingatlan Kft. is a qualified Real Estate partner of the University, who are happy to find the best solution for all the students searching for a nice place to spend the next semester in Budapest.
You can also contact them directly: info@r4s.hu, check their website at http://r4s.hu/properties/ or call their mobile phone: +36203729109.
SRS-Budapest
SRS-Budapest was founded in 2005 to help the foreign students finding the best accommodation for the stay in Budapest. Today SRS-Budapest has the largest database in Budapest, and the rooms will be rented only for students. With SRS-Budapest you can rent and sign a contract for studios, or only rooms in shared apartments.
You can reach them at www.srs-budapest.hu, or you can contact them directly at martina@srs-budapest.hu email address or on the mobile +36204738128.