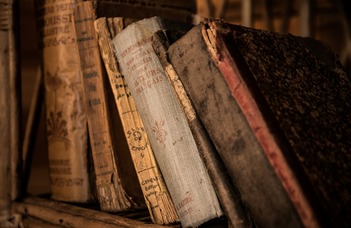 The diversity of psychology at ELTE –
Innovative and interdisciplinary research
The Institute of Psychology at ELTE takes pride in having twenty-three research groups working on a wide range of topics. Their investigations cover multiple disciplinary areas, including cognitive neuroscience, social psychology, addiction science, neuropsychology, environmental psychology, clinical and health psychology, qualitative analyses, social cognition development, positive psychology, developmental and clinical child psychology, psychology of decision making, educational psychology, social media research, emotion regulation processes, etc. These research groups, working in a wide range of international co-operations, deliver new and innovative results in a number of areas that are in the focus of international science.
Just to mention a few: Recent investigations of the Decision Science Laboratory have developed a new methodology that enables researchers to trace decision-making processes from computer mouse movements. The Addiction Research Group has designed several measurement tools that are applied worldwide for problem severity screening, and for assessing the motivational background of different substance related and behavioural addictions. The Human Electrophysiology Research Group has been the first to demonstrate that grid cells in the human brain represent space in a fundamentally different fashion than those of the rodents. In the past few years, the findings of the Research Group of Childhood Mental Disorders have shown the importance of the early identification of subthreshold psychopathology in children and adolescents, as the presence of subthreshold attention deficit hyperactivity disorder, depression, and anxiety are already associated with an increased risk of suicide. The most recent investigations of the Social Minds Research Group have identified two different modes for tracking and updating social partner's mental states early in development, and have, at the same time, provided clear empirical evidence for episodic memory retrieval in young children. The Brain, Memory and Language Lab studied implicit learning in neurodevelopmental disorders, and demonstrated better learning performance in Tourette syndrome compared to the typically developed children. Finally, research conducted by the Social Groups and Media Research Lab revealed that hostility toward marginalized groups (e.g. Roma people and refugees) is affected by an insecure sense of national identity, but hostility can be reduced and helping intentions can be increased by interventions focusing on identity processes.
The publication output of the Institute of Psychology has been increasing in top-ranked journals in the past few years, particularly in the field of clinical child psychology/psychiatry, addiction science, neuropsychology and personality psychology, as well as individual differences and scale development. Our researchers' success in attracting national and international research funds has also been heightened, targeting addictology, cognitive psychology, and the topic of discrimination against minorities.