Alqudsi Mouhamad Mamdouh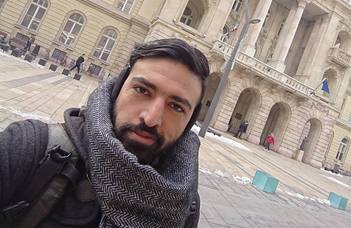 Study program: Social Integration MA
Country: Syrian Arab Republic
Scholarship:
Stipendium Hungaricum
Period of studies at ELTE: 2018.09.01 - 2020.06.30
E-mail: qmamdouh@caesar.elte.hu
Why ELTE?
It is a highly ranked university in Hungary, it receives a huge number of international students per year, in addition to that it is known by the quality of its exchange programs. ELTE got great student reviews internationally because it's highly supportive to scientific research and cultural integration.
What do you like most about being a student at ELTE?
Being ELTE student gave me a plethora of benefits regarding social network, academic knowledge, language mastery as far as intercultural atmosphere.
What are your challenges in your study program?
As each beginner student in a foreign country, challenges are the urging factor that marked my success as a student here, New language to study with, new teaching strategies, new surroundings and a totally different culture I got to live in but the mixture of this gave me a new spirit with a new framed self-discovery.
How do you think your degree will help you in your life and career?
I consider my study major as fully-fledged academic support that will pave my way to a well-determined career based on social integration.
Do you have any recommendations for future students at ELTE?
As an international student ambassador I may give a couple of working ideas in favor of up-coming ELTE student who will join the following years. The fact of being a part of this university is already a great achievement you compile so make sure to take every single step seriously, look for your best major, master your English language, adapt to any new living conditions and socialize as much as you can.