Bakhyt Aubakirova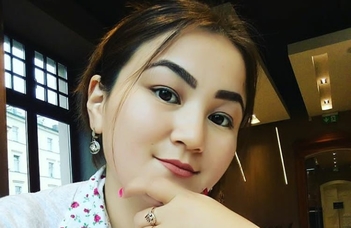 Study program: Doctoral School of Education
Country: Kazakhstan
Scholarship:
Stipendium Hungaricum
Period of studies at ELTE: 2017.09.01 - 2021.06.30
Why ELTE?
ELTE is one of the elite, prestigeuos and leading universities in Hungary. This University provides with high quality staff and researchers. It is important to mention that the most strong part of it is the research part.
What do you like most about being a student at ELTE?
I like everything in this university from curriculum up to research activities. As for the PhD Students it is very significant to be developed in the research area, administration, teaching staff and researchers are putting much effort in order to help us and develop our researches. Honestly, I want to tell you that for the period of my study at ELTE I learned much and still learning a lot.
What are your challenges in your study program?
I do not think that I have challenges. Beacuse I have a mentor and she is helping much in whatever I ask. Even though it is not so hard. It is just important to do everything in time and with high quality. The responsibility is very high.
How do you think your degree will help you in your life and career?
Yes, of course my degree will help me much and I am sure hat I will be in this area in my career. I am doing researches and all these actions are the learning process which is an integral part of our life.
Do you have any recommendations for future students at ELTE?
Yes, sure. I would first recommend them to choose ELTE because of its best quality in knowledge development. And even the teaching staff and colleagues are always very kind to help anytime. It is worth to study there.