For students from the USA
Opportunities for students from the USA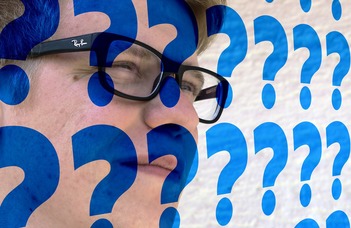 Study Abroad Organizations
American Institute for Foreign Study (AIFS) provides study abroad programs at a handful of international destinations, including Hungary. Here students may study in courses taught in English and across an interdisciplinary spectrum. The AIFS Study Abroad Scholarships may provide rather generous funds for those who demonstrate both academic motivation and financial need. Eligible applicants are also expected to show involvement in international clubs or activities. The Diversity Scholarships are doled out to those students who are most underrepresented in the study abroad arena. One full ride is awarded and three-$2,000 Minority Scholarships are given as well.
Private Funding
The National Endowment for the Humanities Research Program is administered by American Councils for International Education and funded by the NEH. Eligible candidates for the program must be pursuing a research project in the humanities in Hungary or another Eastern or Central European country. Only those in post-graduate or post-doctoral situations are considered and applicants must have a working knowledge of the country's language. Up to $40,000 is awarded for a year of study.
Rotary International is known the world around for its charitable good deeds. No less well known are its generous scholarships. The Ambassadorial Scholarships are given out to over a hundred carefully selected applicants each year. Eligible candidates must represent the Rotary well. Preference is given to those pursuing humanitarian programs and sustainable development studies in Hungary or a few dozen other Rotary-eligible countries. Awards are $26,000 for an academic year.
College Scholarships
Randall Smith/M. Richard Zinman Award for Study Abroad goes to outstanding majors in the James Madison College (sponsor of this program) who will benefit from one of the college's study abroad programs, such as the program in Hungary. Awards are $1,000.

MSU Credit Union Scholarships are the most widely awarded and generous. Up to $1,000 for a summer program is available for those who demonstrate balance of academic merit and financial need. Forest Akers Scholarships are given to those study abroad participants who may not be able to afford the program without the necessary funds. Awards are $500.