Orientation Week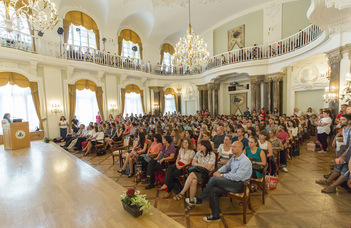 Are you an international student at ELTE? Would you like to know more about the university, practical issues, and campus life?

Come and join us for the Orientation Week!
The Orientation Week is organized for international students at ELTE at the beginning of each academic semester.

The program is designed to introduce you to the University, staff, and organizations you will have contact with during your stay at ELTE in Budapest. It also provides information and advice that will assist you in adjusting to the learning environment of the University and to living in Budapest.
Faculty Orientation Events
Please note that some of the faculties at ELTE also organize an orientation event. On these faculty events you can hear about studies, administrative issues, and social events of the faculty and you get the chance to meet instructors and senior students from your faculty.
Next Orientation Week: 4 September - 8 September 2023
The programmes are expected to be held of personal attendance. For more information please read the programme description carefully.
By taking part in our program you agree to our future use of photos taken/videos made during the whole program for promotional ends.