Rector's welcome
Rector's welcome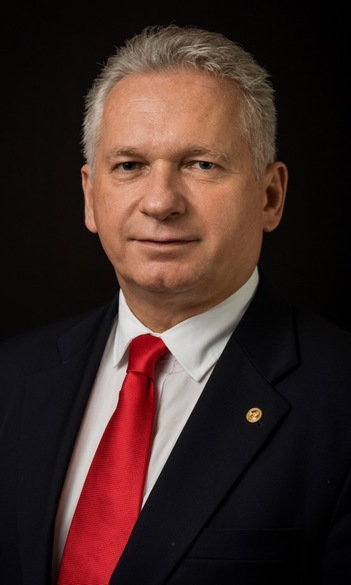 Dear Participants of the Erasmus+ App conference,
On behalf of Eötvös Loránd University, I sincerely welcome you to this event, that marks a significant milestone in the digitalisation roadmap of Erasmus+ student mobility. This conference celebrates the achievements of a forward-looking project dedicated to enhancing the Erasmus+ App and its associated services.
It is a great honour for our university to be part of such a remarkable development that serves the needs of the entire community of the European Higher Education Area in managing Erasmus+ study mobilities. We at ELTE believe that innovation is of key importance for the higher education sphere in leading education into the future thus bringing the future into the present.
As the result of the 30 months-long project - under the coordination of ELTE - the Erasmus+ App now offers a wide range of functionalities supported by a modern, user-friendly design for all its potential users. As a main achievement, it is now a reality that students can apply for study mobility directly via the App thus making the management of mobility applications easier, greener and more inclusive.
During the one-day event we aim to present the current state of the Erasmus+ App as well as to discuss how to further exploit the potential that lies in this tool for the European Higher Education community. Through plenary presentations as well as interactive workshop sessions showcasing best practices we aim to illustrate the usability of the App in contributing to the qualitative and quantitative improvement of student mobility.
As the rector of ELTE, I am honoured and proud to invite the representatives of the Higher Education community, our partners from all Europe to the event and look forward to welcoming you in Budapest on the 29th of March 2022.
Prof. Dr. László BORHY
Academician, Professor
Rector of ELTE