Stipendium Hungaricum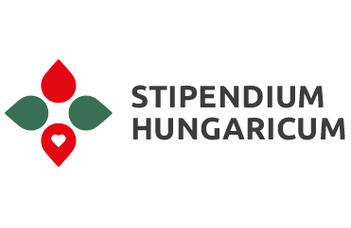 Stipendium Hungaricum is a scholarship program for foreign students, which was launched by the Hungarian Government in 2013. The program aims to promote cultural understanding, economic and cultural relations between Hungary and other countries.
The application is CLOSED!
The application deadline for the next academic year (2023/2024) was January 16 14:00.
The scholarship can be awarded to citizens from almost 80 countries and sending partners for full degree or partial (exchange) studies.
The benefits for scholarship holders include:
Exemption from paying application and tuition fees,
Place in a dormitory depending on the capacity of the higher education institution or HUF 40,000/month accommodation allowance for 12 months of the year during the whole period of full-time programmes or for the duration of the partial studies,
Health care services (social services) and supplementary private health insurance,
Free visa and residence permit administration,
Use of the services of the library free of charge.
The amount of the scholarship as of 2020 is HUF 43,700 for students in preparatory, bachelor's and master's programmes, and HUF 140,000/month during the first two years (during the training and research period) and HUF 180,000/month during the second two years (the research and dissertation period) of doctoral studies.
ELTE offers a wide range of degree programs to international students, and almost all of them are available for Stipendium Hungaricum scholarship holders in the fields of Education Sciences and Psychology, Humanities, Informatics, Science, Social Sciences, Primary and Pre-School Education and also Business.
Studies are offered on the following levels:
preparatory course in the Hungarian language (non-degree; 1 year)
Bachelor's programmes (undergraduate; 3 or 3 and

½

years)
Master's programmes (graduate; 2 years)
Doctoral programmes (2+2 years)
Further conditions and rules apply. Please read the Call for Application carefully before applying.
More information

Stipendium Hungaricum's official website
including news, important updates and a FAQ section

Application guide
complete with rules, application tips and a checklist
Find here

Call for Applications for Bachelor's, Master's, One-Tier Master's and Non-Degree programmes for the 2023/2024 academic year

PDF

Call for Applications for Doctoral Programmes
for the 2023/2024 Academic Year

Stipendium Hungaricum Programme Operational Regulations
(effective from July 25, 2023)

PDF
Stipendium Hungaricum application platform
Apply here
Want to study at ELTE with Stipendium Hungaricum? Contact us.

ELTE's Institutional
Stipendium Hungaricum coordinator

Luca Lafferton
E: sh@dep.elte.hu

Questions about programmes and entry requirements
write to the program coordinator
for the program of your choice

Have another question?

Fill this form and we will contact you via email