ELTE Budapest Summer University - Psychoanalysis, Art and Culture Entry requirements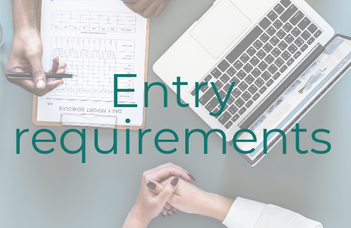 APPLICATION
Please, fill in the application form carefully.
Please note that the application is accepted only after the tuition fee has been transferred.

Deadline for application:
1. 1 June 2020 - for those who need visa to travel to Hungary (and countries of the European Union) We are going to send you a Letter of Acceptance to support your visa application.
To be aware of visa regulations, please check the official website of Consular Services of Hungarian Government or our university's information website.
2. 17 July 2020 - for those applicants who do not need to apply for a visa to travel to Hungary.
Participants
The summer university program is open to candidates, who are above 18 years old and finished secondary school, and registered students on a bachelor's, master's or doctoral program at a higher education institution (university or college) / or adults with the interest of the exact topic.
LANGUAGE PROFICIENCY
The language of the courses: ENGLISH
Although English proficiency test scores are not required, students should be proficient in English (must understand, speak and write).