International profile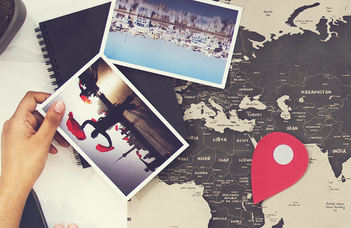 HU
ELTE has an extensive international network of partner institutions. It has about 400 Erasmus partner institutions and about 200 more bilateral international partners and it is also member of nine international university networks. Through these partner agreements, students and staff at ELTE have the possibility to gain international experience not only when studying at or visiting partner institutions, but also when they meet incoming international students and staff at home, i.e., during their studies at ELTE. Currently, on average about 2,000 international students from over 80 countries study at ELTE.
Researchers at ELTE collaborate in international research projects and are participants of international conferences of thier fields. ELTE regularly hosts a number of international conferences and leading researchers are invited to give talks on intensive workshops and lecture series.
Besides degree programs in foreign languages, ELTE also offers summer programs to students arriving from abroad.
There are a number of international cultural centers aiming to nurture relations between Hungarian culture and other cultures. Confucius Institute at ELTE, founded in 2006, is the first official national cultural institute in Hungary and in Central Europe where language courses, popular scientific lectures, courses in calligraphy, cooking, and Chinese knotting are organized regularly. In 2013, the Regional Educational Center of Confucius Institutes in Central and Eastern Europe was established at ELTE. The institute has even twice received the Outstanding Confucius Institute of the Year Award.
The Russian Center, a Research and Methodology Center has been founded as first of its kind in Central Europe with the support of the Russian state foundation Russkiy Mir. The Center aims to promote Russian language and culture in the world. In an environment inspired by Russian avantgard, 21st century, high quality library and media repository are offered. The collection of books and audiovisual devices provide up-to-date materials for studying Russian and doing research in Russian culture and history.
The Inter-university French Center (Centre Interuniversitaitre d'Études Françaises, CIEF) aims to support the teaching of French language, literature and culture at Hungarian higher education institutions and at secondary schools and to coordinate research on the area of French studies. A large lecture room, a seminar room, a library, and a reading hall is provided to researchers, teachers, and university students.
The recently opened Brazilian Center aims to nurture Hungarian-Brazilian relations and to support all projects at ELTE that are related to Brazil.