Benefits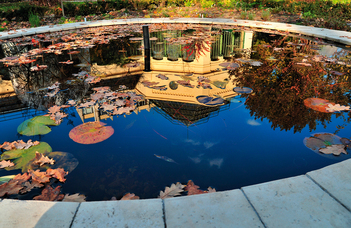 HU
The ELTE Alumni Organization provides many benefits to its international alumni.
After registration, our alumni members receive an alumni card that proves their membership.
Discounts for ELTE international alumni:
20% discount on annual enrollment fee
20% discount on the price of tickets for events
special price on pass for Alumni members
20% discount on entance ticket
invitation to the annually held Patronage days for Alumni members who support the Foundation through the Botanical Garden
Alumni members can participate a free guided tour of the Botanical Garden once a year
The University Athletics Club (BEAC):
discount on trainings on the University Athletics Club with alumni card
variety of sport activities at different parts of the city, more information on the website of BEAC.
20-30% on books of the Eötvös Publishing bookstore network
5-10% discount on books of other publishing houses;
ELTE nostalgia products can be purchased
40% discount on dormitory fees during the summer period
ELTE Summer University of Hungarian Langauge and Culture:
20% discount on the full price
ELTE Budapest Summer University:
20% discount on the full price
For more information on Benefits to our Hungarian speaking Alumni, please click here.